For the last few weeks, I along with my sister and niece have been working on a new pattern for a Halloween quilt. It's called "BOO!" and is a patchwork-word quilt, that is excellent for featuring all the fun-spooky Halloween fabrics.  I still need to add the binding, but just had to share some photos of it.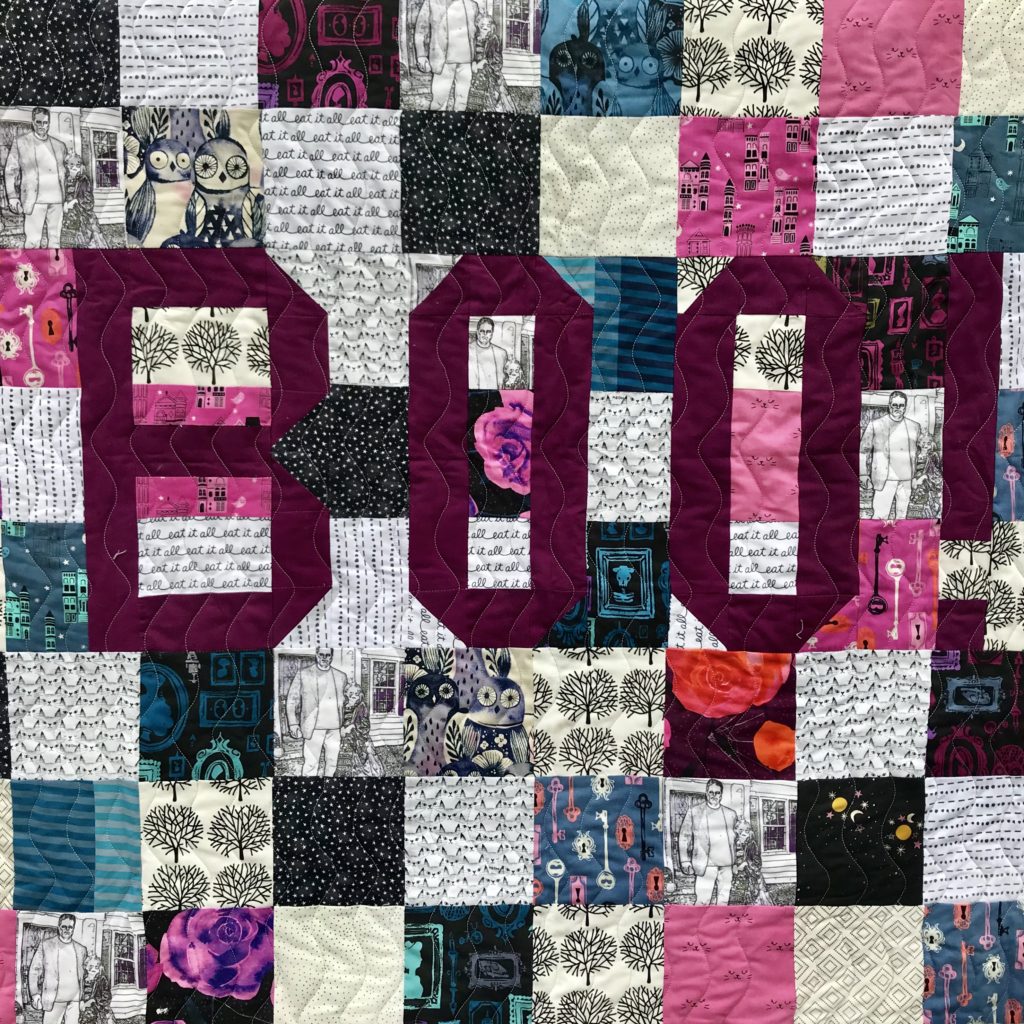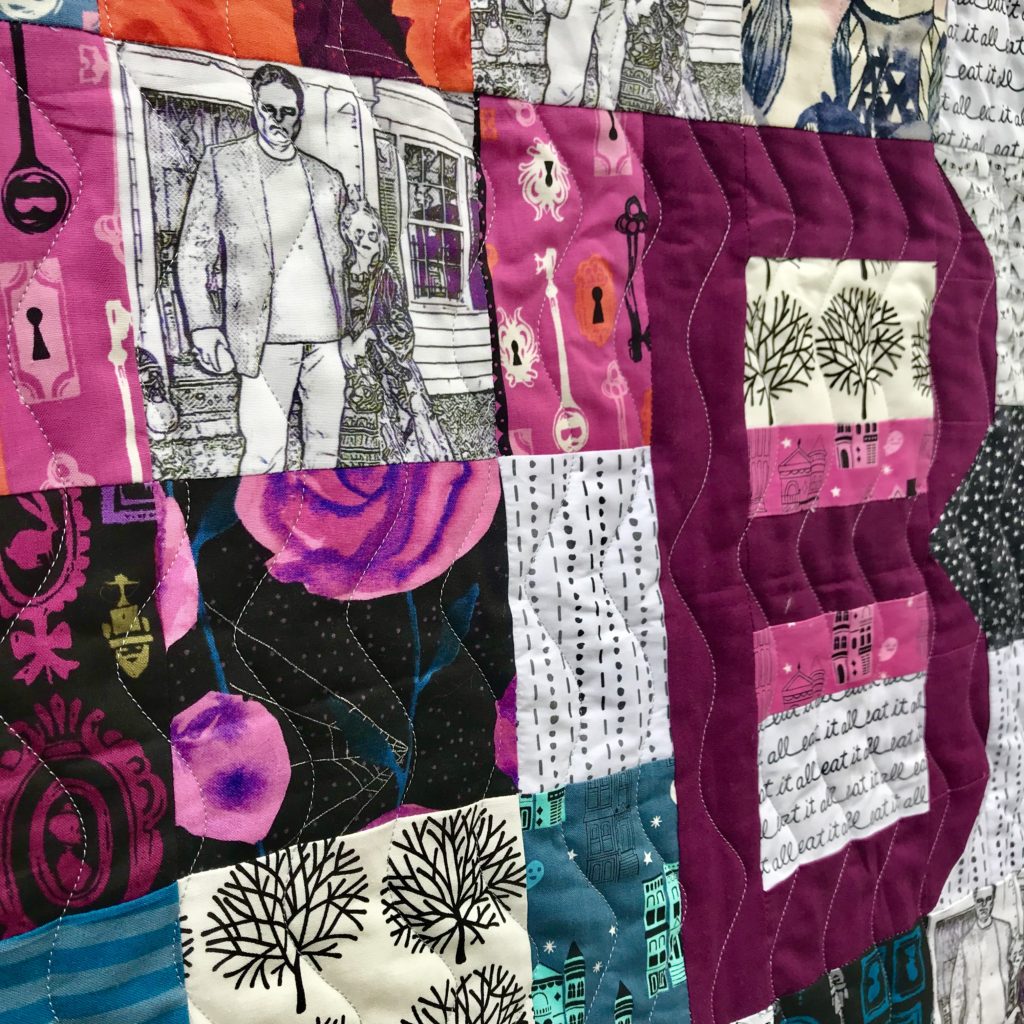 Since it's a patchwork quilt, it's wicked easy to make. Plus it uses 5 inch charm squares, so you can totally avoid the chore of cutting fabric if you want to. I used the Eclipse Halloween fabric from Cotton and Steel which paired perfectly with the photo design block I created.  Since the photo design block is light colored fabric, I used other light colored fabrics, to do a checkerboard pattern of light/dark throughout.  Here is the original photo before I converted it to a photo design using an App on my iPhone: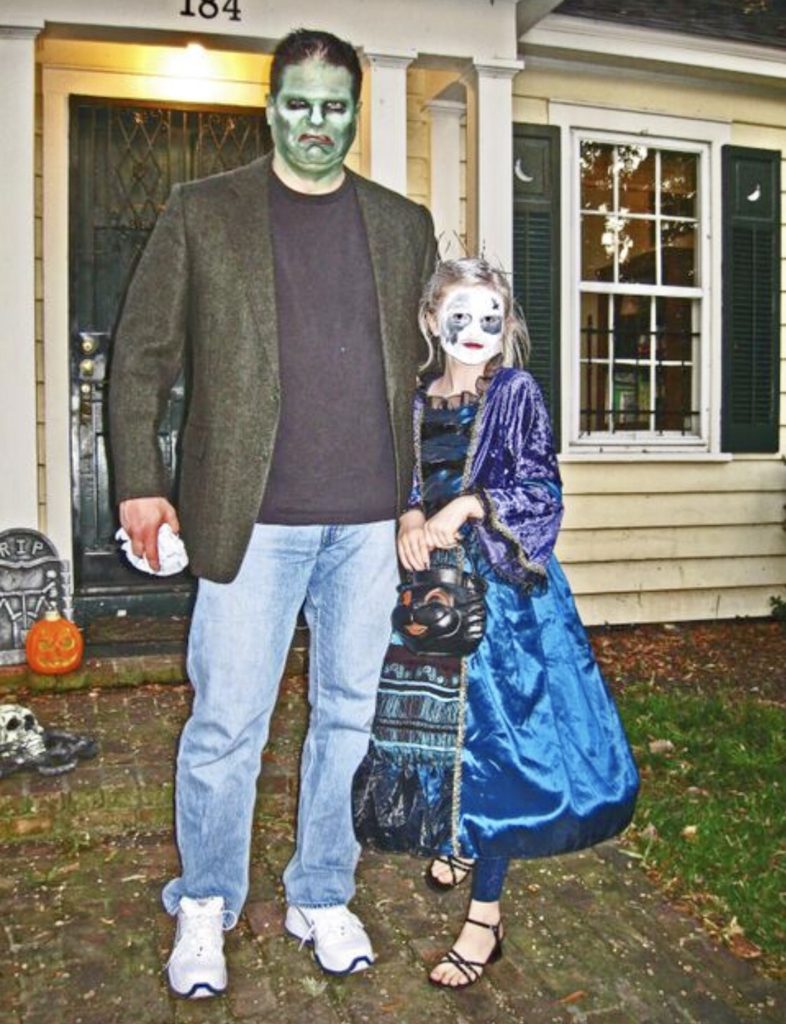 I've always loved this Halloween photo of my husband and my youngest daughter; pretty sure this photo was taken 10 years ago the night of Halloween.  I used the Sketch Master App to convert the photo into a pencil drawing, saved it to my iPhone photo library and then used the Prisma App to add the purple hue to the pencil drawing, to end up with the final version:
I use Spoonflower to print the photo design on a fat quarter and then cut those blocks into 5 inch squares to use in the quilt.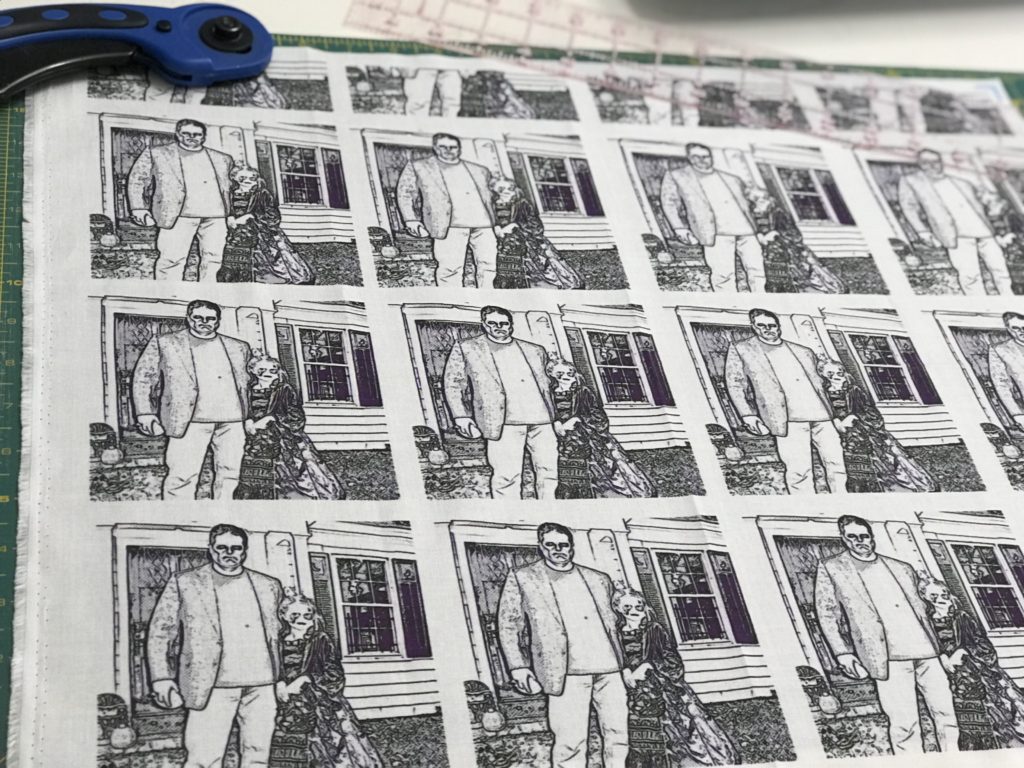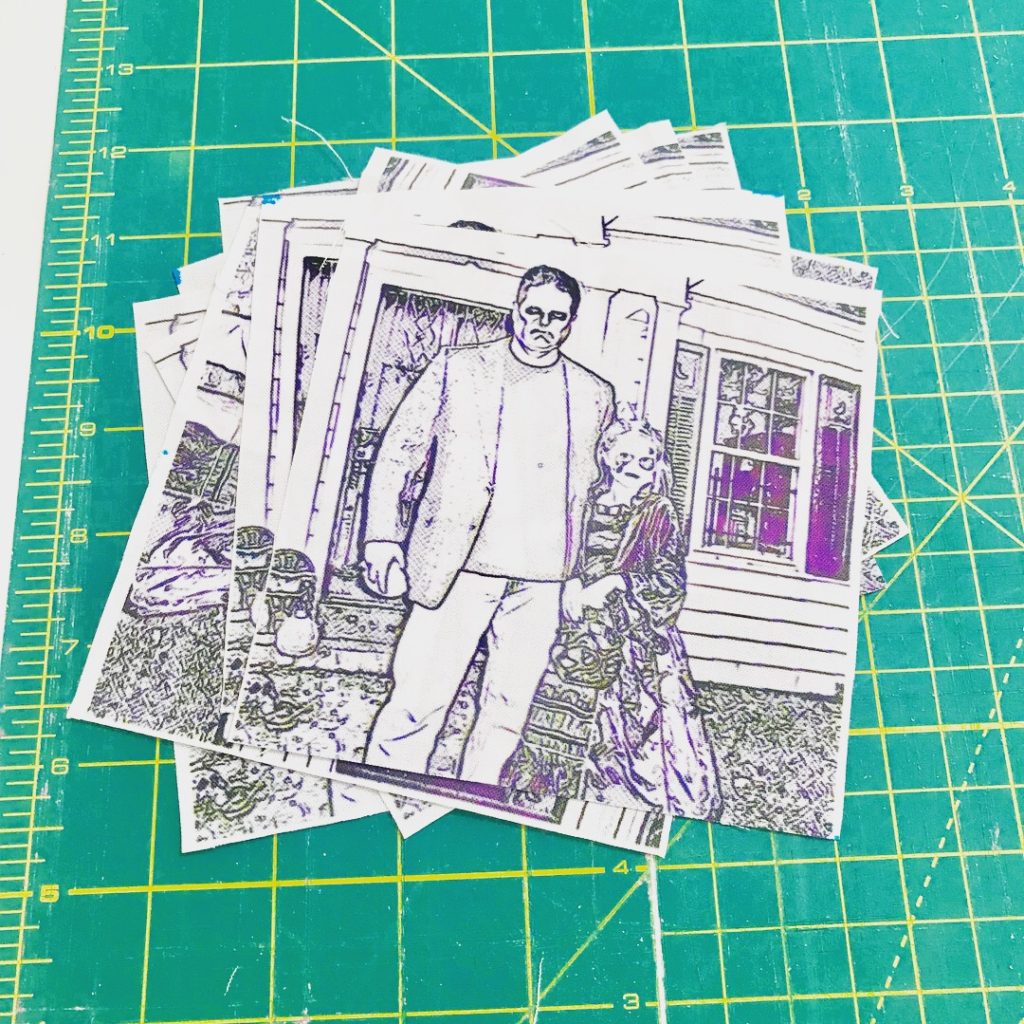 A pattern for this quilt is in the works. My sister and niece are both working on their own BOO! quilts, so thrilled to have them help with the testing of the pattern. I had a few boo-boos – quilt math is hard you all!!!