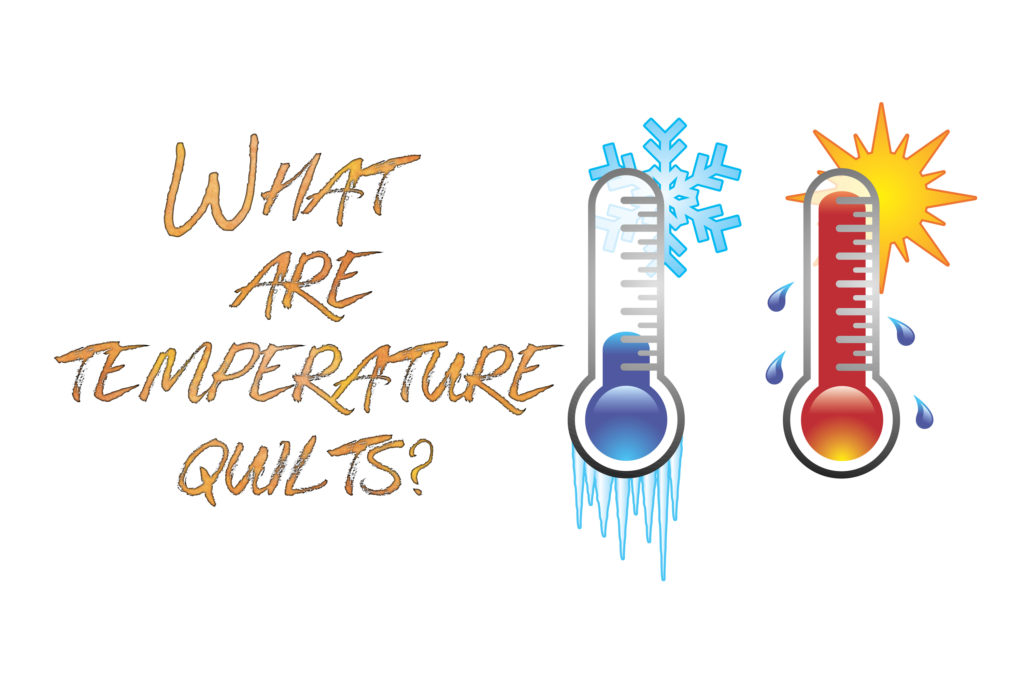 One of the reasons I love Instagram for quilting, is that new ideas, designs & trends are always popping up. One of the latest quilting trends is Temperature Quilts. I stumbled upon this "quilt design concept" a few weeks ago and last night stayed up way too late exploring it on Instagram.
But first, if you're like me, and just hearing of this quilt design, you're probably like – huh? What's that. Well let me enlighten you quilty friend………….
The Temperature Quilt is a quilt design thats color choice is determined by the daily temperatures. You basically assign a range to a color – for instance, if the temperature is between 10 degrees and 20 degrees, then the color for that day will be blue. If the temperature is between 80 and 90 degrees, the color for that day will be hot pink. Some folks base their quilt design on one daily temperature, so only one color a day, but others use a high and low temperature, so two daily colors.
The concept appears to have started  among  knitting and crochet groups – check out this yummy temperature scarf.   And this temperature blanket.   It quickly got picked up by us quilters as a "gotta make this."  A common quilt design to use is flying geese, as the Needled Mom did or Janice Elaine Quilts.  And some are using hexies to create their Temperature Quilt, like Elm Street Quilts.  Another fun idea is making a Temperature Quilt with "squircles" like A Quilting Sheep did.
The best place for Temperature Quilt ideas is Instagram, searching with the hashtag #temperaturequilt. Pinterest is another great source – check out this Pinterest Board on Temperature Quilts.  As for patterns, I could only find one on Etsy at The Quilted Tulip. 
I've been wanting to make a quilt using solids, which a Temperature Quilt is perfect for. Solids are not my "go-to" for quilting, so excited to find an idea for a 2019 Temperature Quilt. So stay tuned!!!