If you've been reading my posts on this blog, you know I'm all about incorporating photos in quilts, by first converting the photo to a Photo-Design, using an App on your smart phone or iPad.  (Side note: I'm not a fan of using photos, "as-is" in quilts. I think printing a photo "as-is" on fabric, and then using it in a quilt results in a pretty cheesy looking quilt.)
One of my favorite Apps to use, is a pencil sketch App. Basically with a click of a button, you're able to convert a photo taken with your smart phone into a quality pencil sketch design aka Photo-Design. There are multiple pencil sketch Apps available and because I'm somewhat obsessed with finding the best pencil sketch App, I've narrowed it down to two different Apps that in my opinion, work best.  The first one is this App – Pencil Sketch 2 from Duan Yunyong.
Here's a photo of our dear Boston Terrier Mr. Bing on the left and on the right, a pencil sketch of that photo created using the Pencil Sketch 2 App:
I used the Pencil Sketch 2 App for the Sketches quilt. You can find that tutorial here.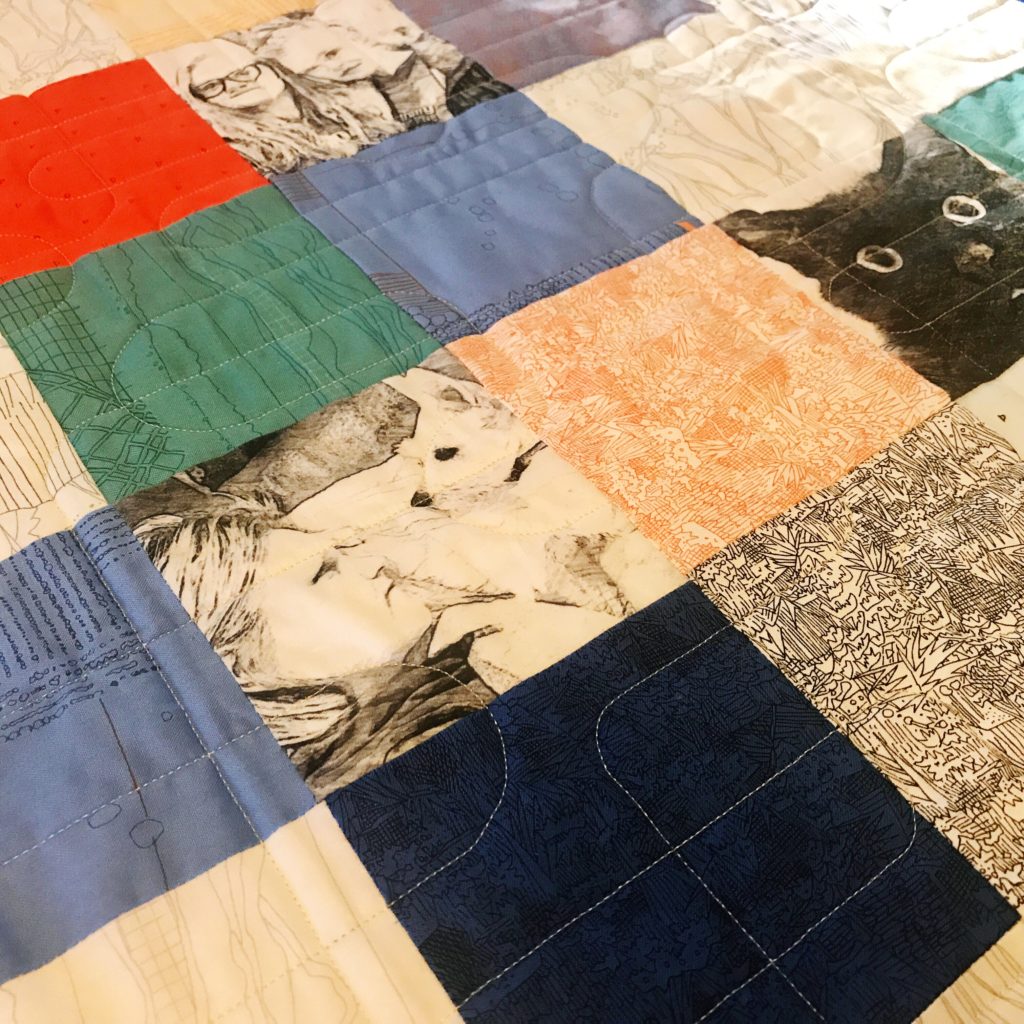 The other pencil sketch App that I frequently use is the Light Summer Reading setting/filter in the Prisma App.
Here are the two pencil sketch designs  side by side. As you'll see the Pencil Sketch 2 App (on the left) produces a softer design that to me, looks more like a pencil sketch.
The Prisma App does disappoint, at times, and the design looks too harsh. You can see it here in this collage of Prisma pencil sketches.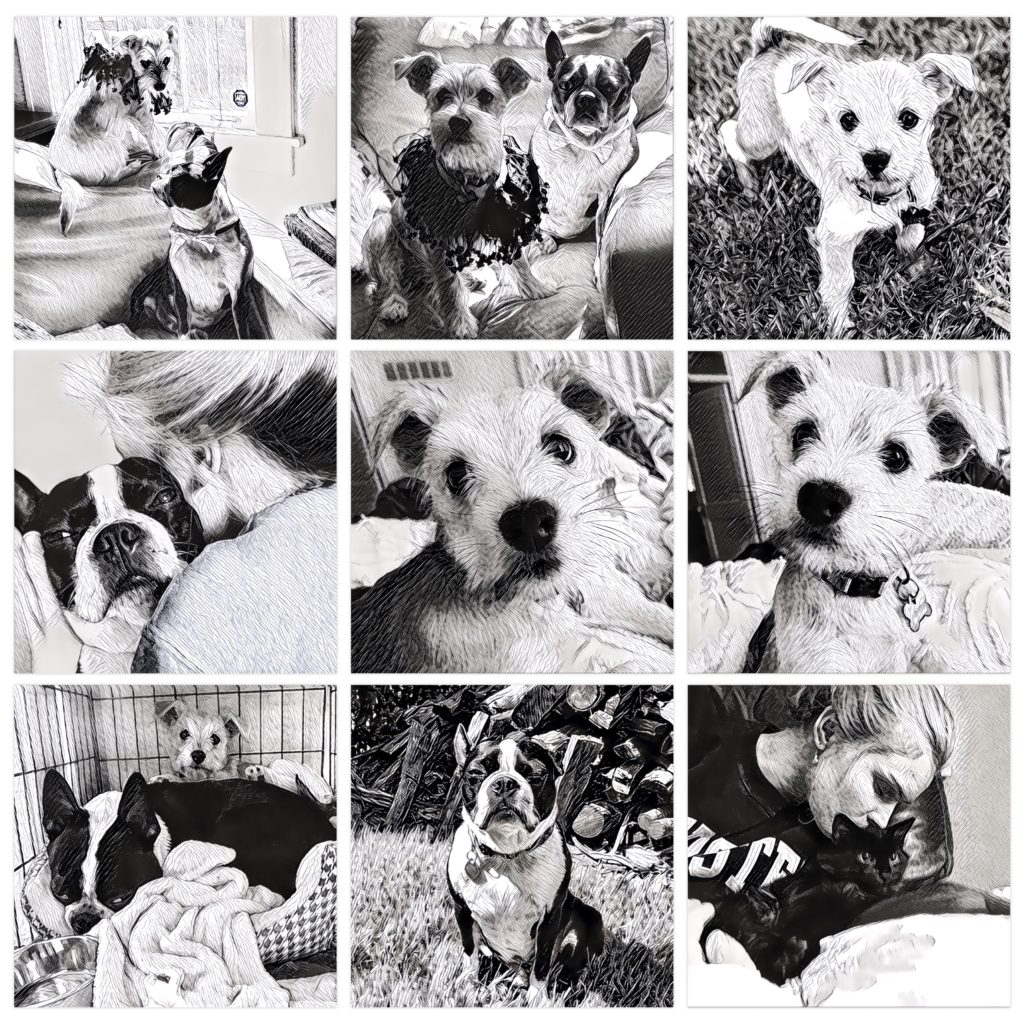 But come on – let's be real here. It's just AMAZING that you can now convert a photo into such realistic artistic designs using an App on your smart phone or iPad.  In the past, this was only possible using a complex photo editing program like Photoshop. Gone our those days.  The array of photo editing Apps is growing as is the type of designs that the App produces. Dig in, and try one of these pencil sketch Apps and do something fun and creative with all those photos you have. You can start with the Sketches Quilt!