I admit – I have a thing for hearts and quilts. This mini heart quilt is probably my 4th heart quilt project in the last year or so.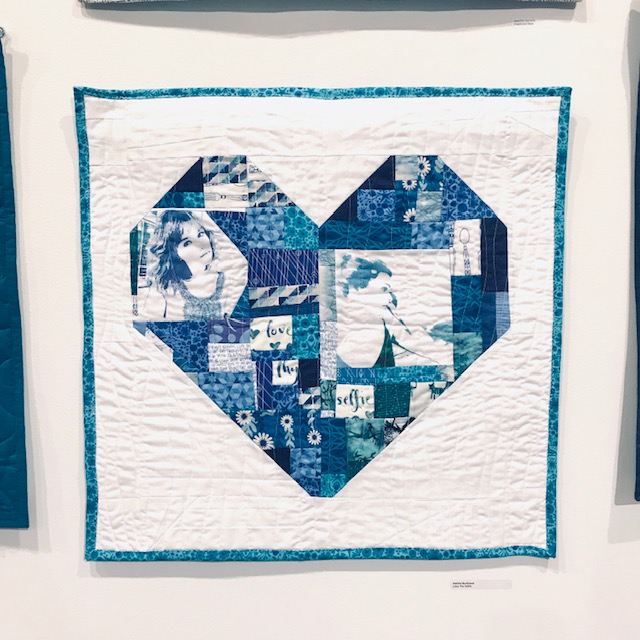 Every quilt has a story behind it, and for this one it begins an incredible renovated complex- building here in Memphis called Crosstown Concourse. This complex was once a Sears store and distribution site, so it's huge and for maybe 2 or 3 decades it sat vacant. But it was completely gutted and redone, and it's an amazing place. Tons of light and perfect for art shows. So last summer, the artist group located in Crosstown did a local call for mini blue quilts. Pretty sure it was their first quilt show, and the response was incredible. I think they got over 200 mini blue quilts. And mine was one of them.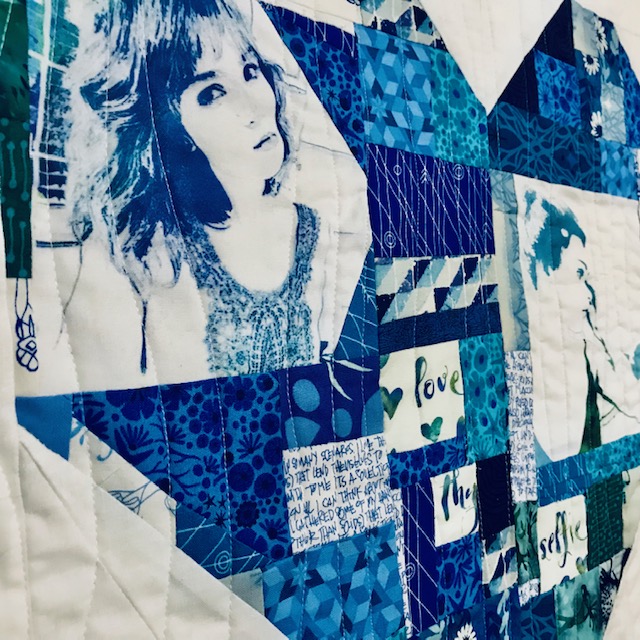 Of course, when this call for quilts went out, I knew right away I would do a mini that included photo designs. Initially I wanted to do one Memphis themed, but life got in the way, and I had two photo designs left over from the Selfie quilt, so that was my starting point.
Below is the original photo for one of the photo designs – this is truly one of my favorite photo designs. Unfortunately the App I used to create this water color photo design no longer exists, so I'm on the hunt for another one.
The heart concept came quickly, and with my improv piecing technique, all came together with no hiccups. I had "Love Thy Selfie" fabric that I had created and printed through Spoonflower left over from the Selfie Quilt, which was perfect for this heart shaped mini.
I just love the blues in this mini – many of the fabrics I used are from an Allison Glass bundle I purchased a few years ago.
Thank you for reading and make sure to follow me on Instagram @mattyjhb and if you create a project with a photo design please tag me on Instagram!!!