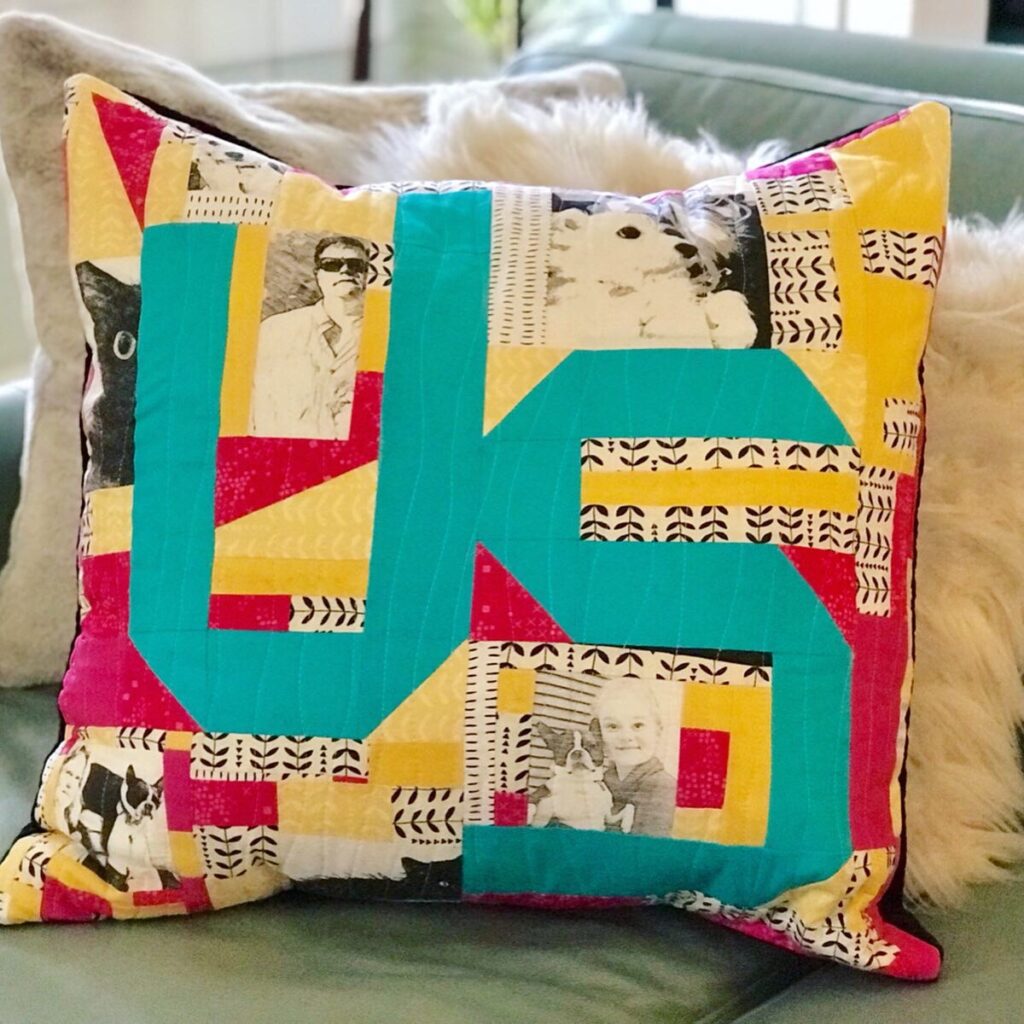 I begin working on the US design-concept about a year ago. My initial plan was to make a quilt with the US in the center (like the BOO! quilt) and surrounded by scraps from my stash and also photo designs of me and my hubby. But then a color challenge popped up in my Instagram feed and I took a different path.
The color challenge had 4 colors in it – black, hot pink, bright yellow and bright blue. Luckily my stash had all those colors, so no fabric searches on Etsy………while I'm lying, I did do a few but settled on using what I had. It really helped to have a requirement limiting me to the use of 4 colors, as it totally eliminated that back and forth dilemma of should I use this color or that color.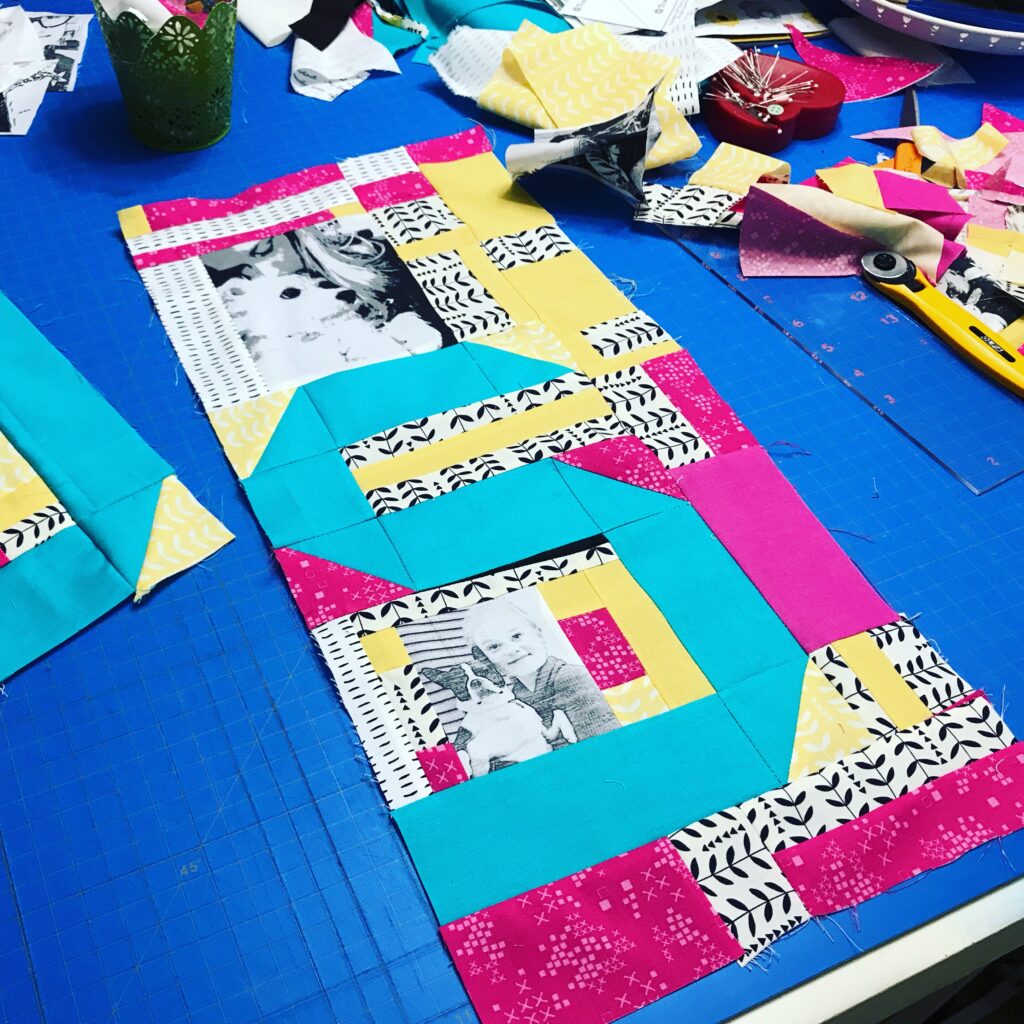 The photo designs were in my stash too – some were left from other projects; all the photo designs are black and white, but a few were created from the Sketchmaster App, one from the Olli App and another the Colorburn App. Combining different photo design styles in one project was new for me, as I usually find that using one App per project works best, but I really liked how this turned out. However the important part is there needs to be some continuity and with the black-white component that was there.
I used Thangles for creating the US letters, which really made piecing the US simple, as my HSTs were a breeze with Thangles. No measuring – trimming those HSTs. For piecing I did my usual improv techinique, which I love so much. No rules or worrying about seams lining up. Ahhhhh so freeing. The pillow is large; 22×22 and is the largest size I've made so far. And like I usually do with my pillows, it has a velvet back.
Thanks for reading and make sure to follow me on Instagram @mattyjhb. If you make a project using photo designs, please tag me and if you have questions about creating a photo design, feel free to DM me on Instagram.