Week four of the  Sewing a Village Quilt Along, is done and this week we're onto week five of this nineteen week quilt along. It's not too late to join; it's an easy block & just a one block design qal. This means you can focus on working with fabrics & colors & not on learning a new quilt block design each week. For someone like me, a newbie quilter & a full-time working Mom, that's important.
I usually cut my blocks for the week ahead of time, and then during the week, sew a few blocks here & there when I can. My weekday sewing, which I do after work, usually needs to be pretty mindless, because at this point, my brain capacity is pretty limited!!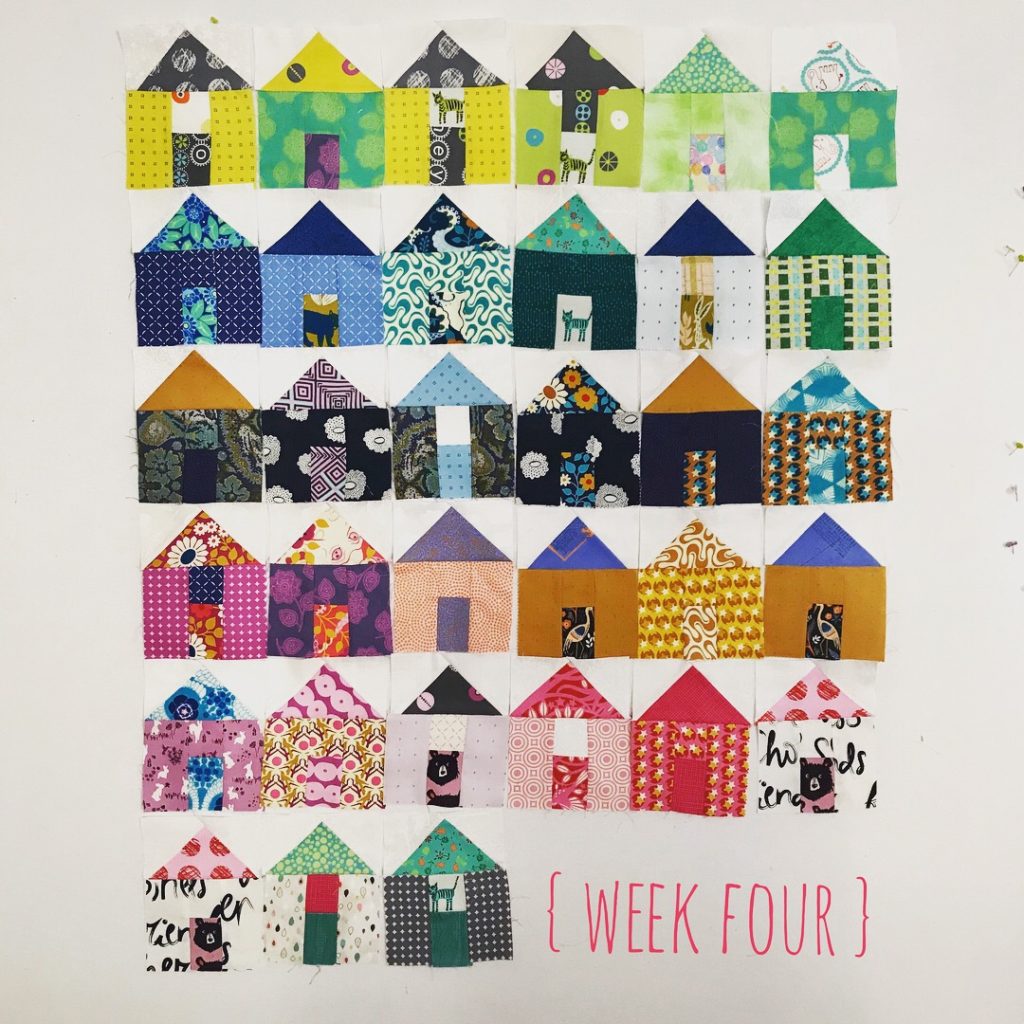 With the Colors of My Heart quilt top done, these  house blocks are now front & center on my design wall. I'm organizing the houses by color which allows me to see what colors I need. As you can see I have plenty of blue, but not much red or orange. I've got 33 blocks done & ONLY 99 to go for a total of 132 house blocks. But having to do just 8 blocks a week, makes getting to 132 blocks very doable.
March is upon us & here in Memphis, we have many signs of spring. Have a great first week of March & thanks for stopping by!!