This is week two of the Sewing a Village QAL.  By the end of this week I need to have 16 blocks done to be on track. Right now I have 11 done, so not too bad.  But then again there are some folks that have ALL 132 blocks done and it's only week 2 of the 20 week quilt along! Talk about over-achievers! Geeez!!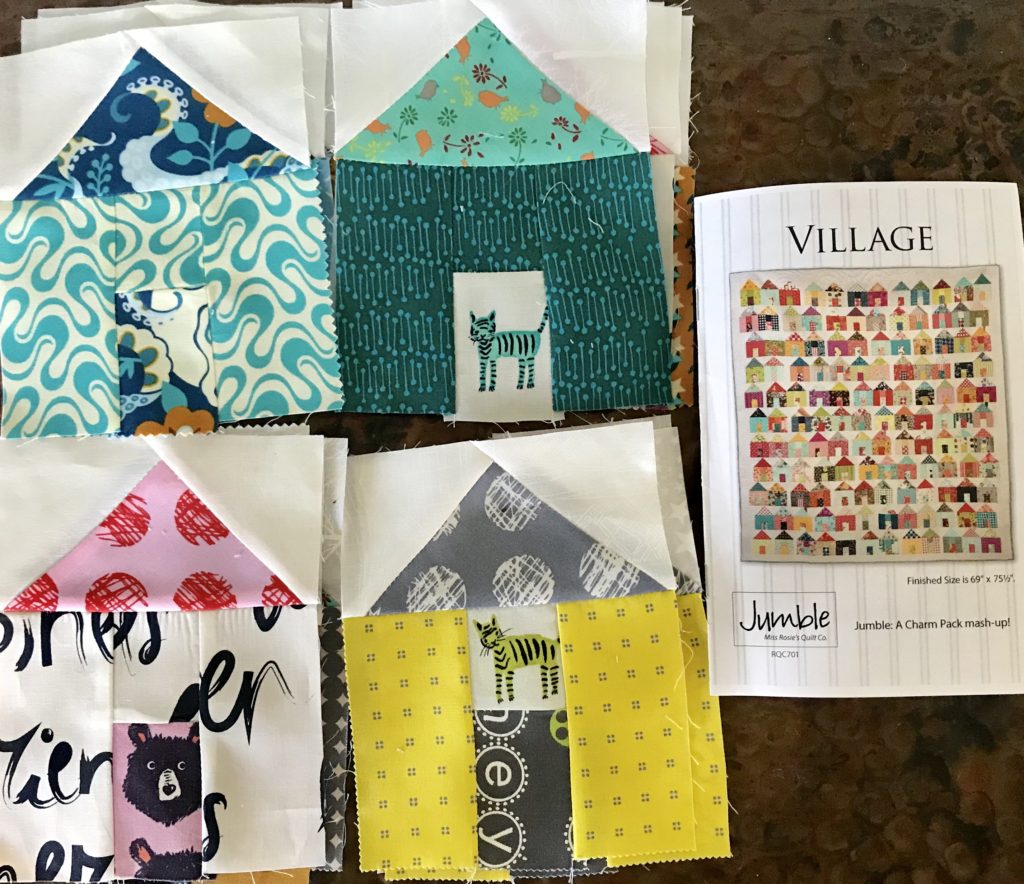 I gotta admit I had some frustration at first with this little house pattern. I had done a few similar ones for my quild, so I  thought it would be easy. But for some reason the cutting really threw me off with this pattern. Plus I think that learning a new pattern is not my forte. And trying to learn one after a day of working isn't the best idea. So once I was able to concentrate after a few cups of coffee on a Saturday morning, the rhythm of cut, sew, press kicked in and bang, those little houses just started stacking up.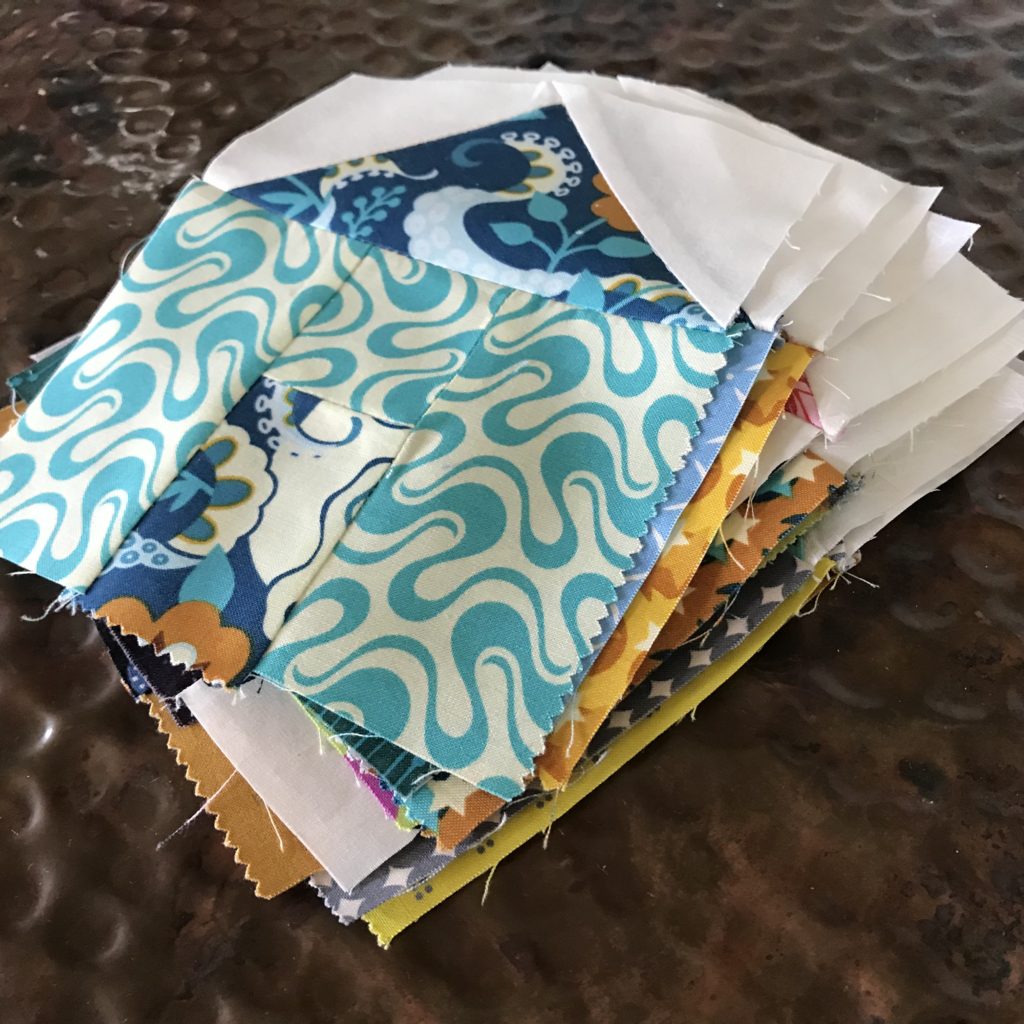 I was hoping to do more fussy-cuts with the door and window, but not sure if that will happen, as that would mean buying more fabric. And I just don't need to do that.
If you're new to QAL, or looking to join one, here's my little bit of wisdom –
One block patterns – Join a QAL  that involves just one block pattern. You quickly get the hang of what's needed to create the block and can repeat, easily getting into assembling mode.  Having to learn lots of new block patterns can be overwhelming. One of the first QALs I tried was the Splendid Sampler, and learning all those different blocks made my head spin.  I just can't think that hard after working all day.
Adjust as needed – just because this pattern calls for 132 blocks, doesn't mean that's what I'll do. I will probably do less than that, and adjust the pattern. Give yourself permission to do that.  I did that with this QAL, and was thrilled with how it turned out but mostly thrilled that I got it DONE!!! And before Christmas.
Don't get discouraged – there WILL be those quilters that zoom ahead and get all done before you're even cutting your fabric. It happened with the QAL I did this summer and is happening with this one.  Before this QAL even "officially started" there were some quilters posting their finished quilt top. I got so confused – thought I had missed the entire QAL, then remembered – "oh yea, these are the overachievers."  Just try your best to stick with the schedule of the QAL – whoever designed it spread it out over weeks or months to make it manageable.  That's why it's called a quilt A-L-O-N-G!!! It shouldn't be stressful. If it is, move on.
It's not too late to join this Sewing a Village Quilt Along.  With 8 blocks a week, it's manageable, especially since this is a one block pattern. And it's scrap friendly. That's another positive.  And another QAL that just started is the Clementine QAL. 
Happy quilting!!