It's always exciting as a quilter to get your pieced top back quilted. For me it's kinda like Christmas morning. My sister Wanda has been a quilter for many years and owns a big ol Gammill. So she graciously offered to quilt the Selfie Quilt for me. It arrived yesterday from her place in Michigan to my place in Memphis. So here's a sneak peek of it before it's pressed and finished with the binding. I just had to share as I couldn't wait-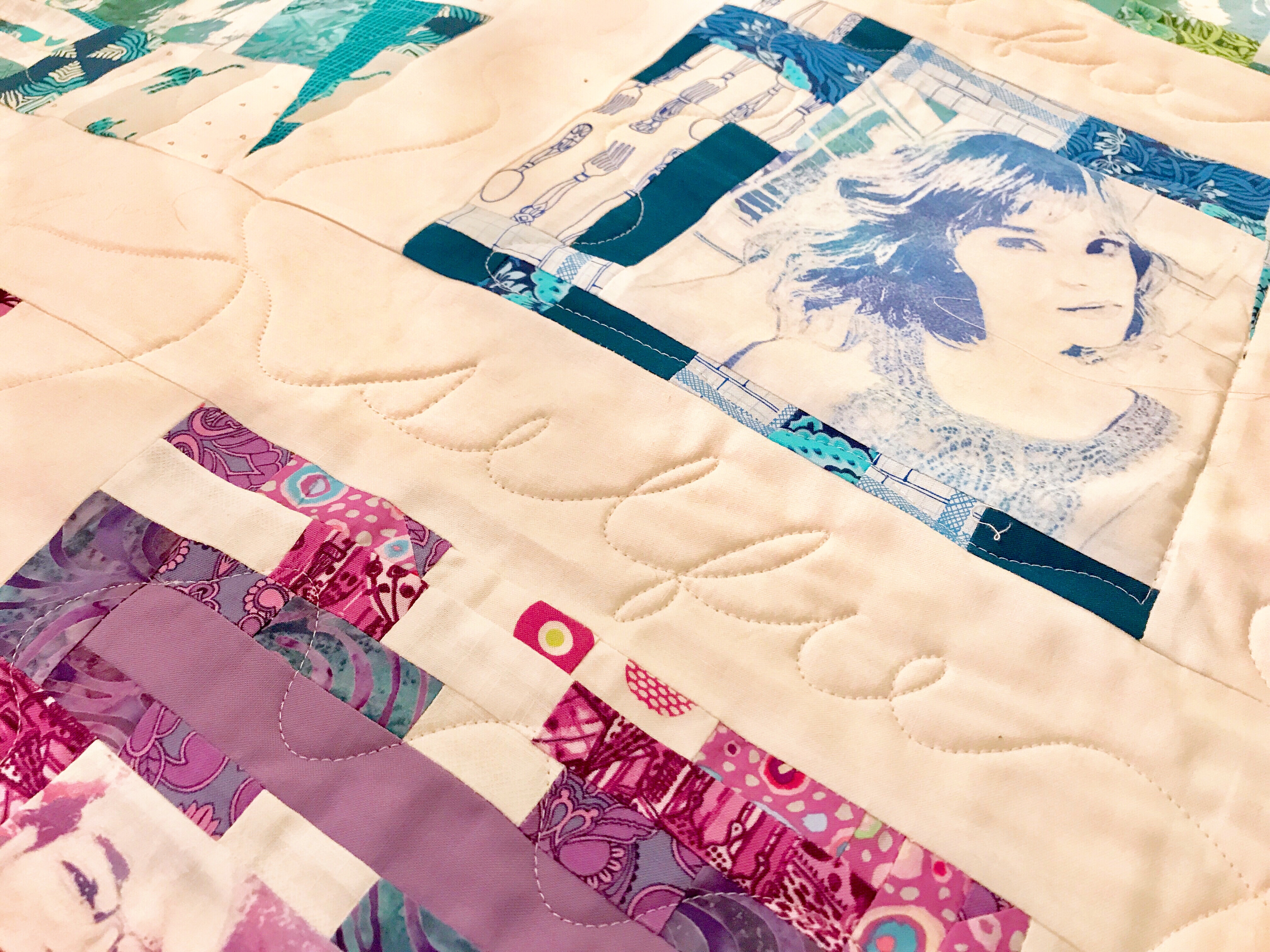 We decided on limited quilting for this quilt. First time I've gone this route but for this quilt I think less is what is needed. For the backing I had designed my own Word art fabric – LOVE THY SELFIE: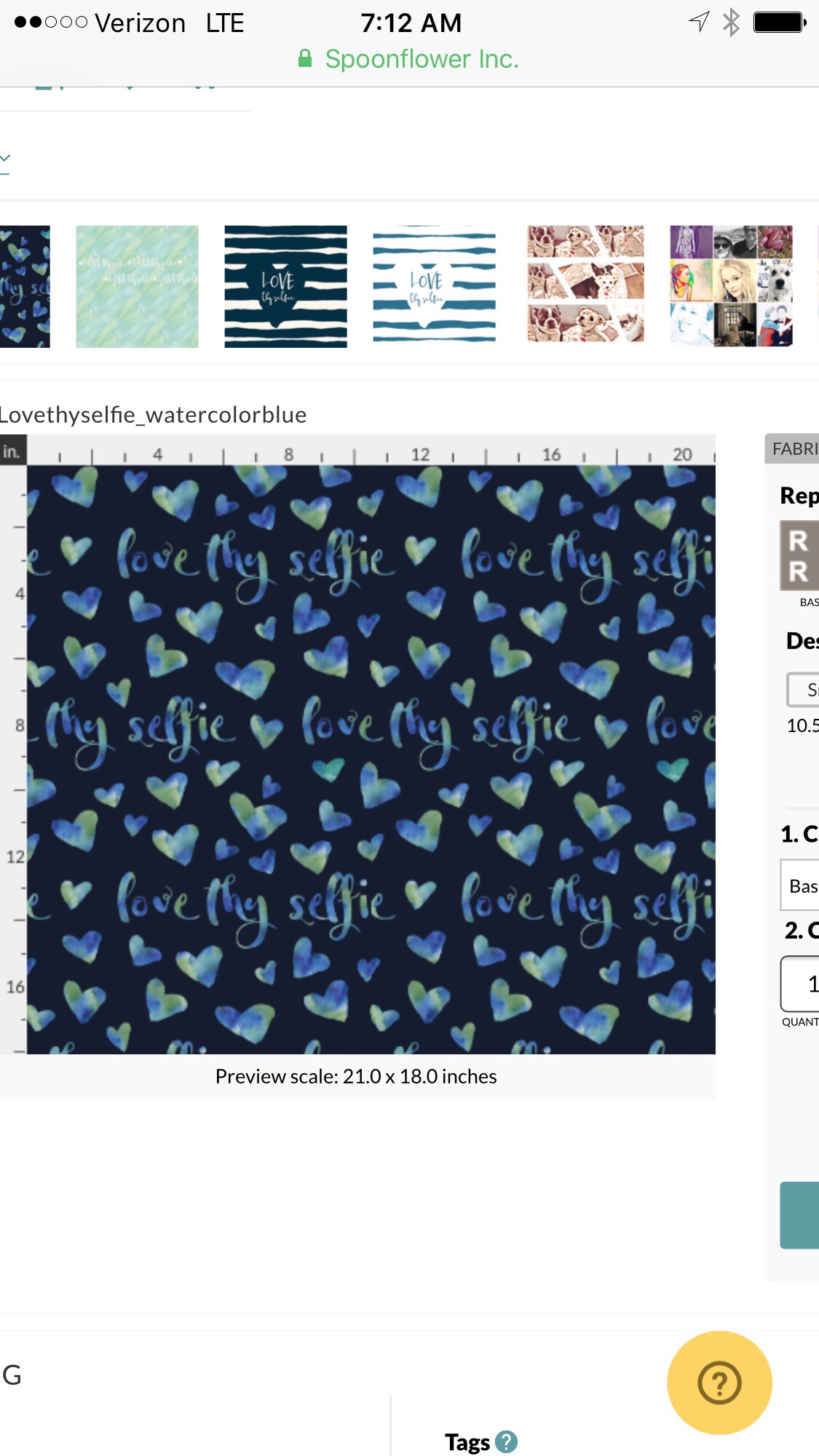 Unfortunately I wasn't too thrilled with the color when I got the test swatch back from Spoonflower so I didn't use that fabric. It was my first time designing fabric in Photoshop and I was kinda rushed because of the holidays. But Wanda was able to include LOVE THY SELFIE word art in the quilting. How cool is that???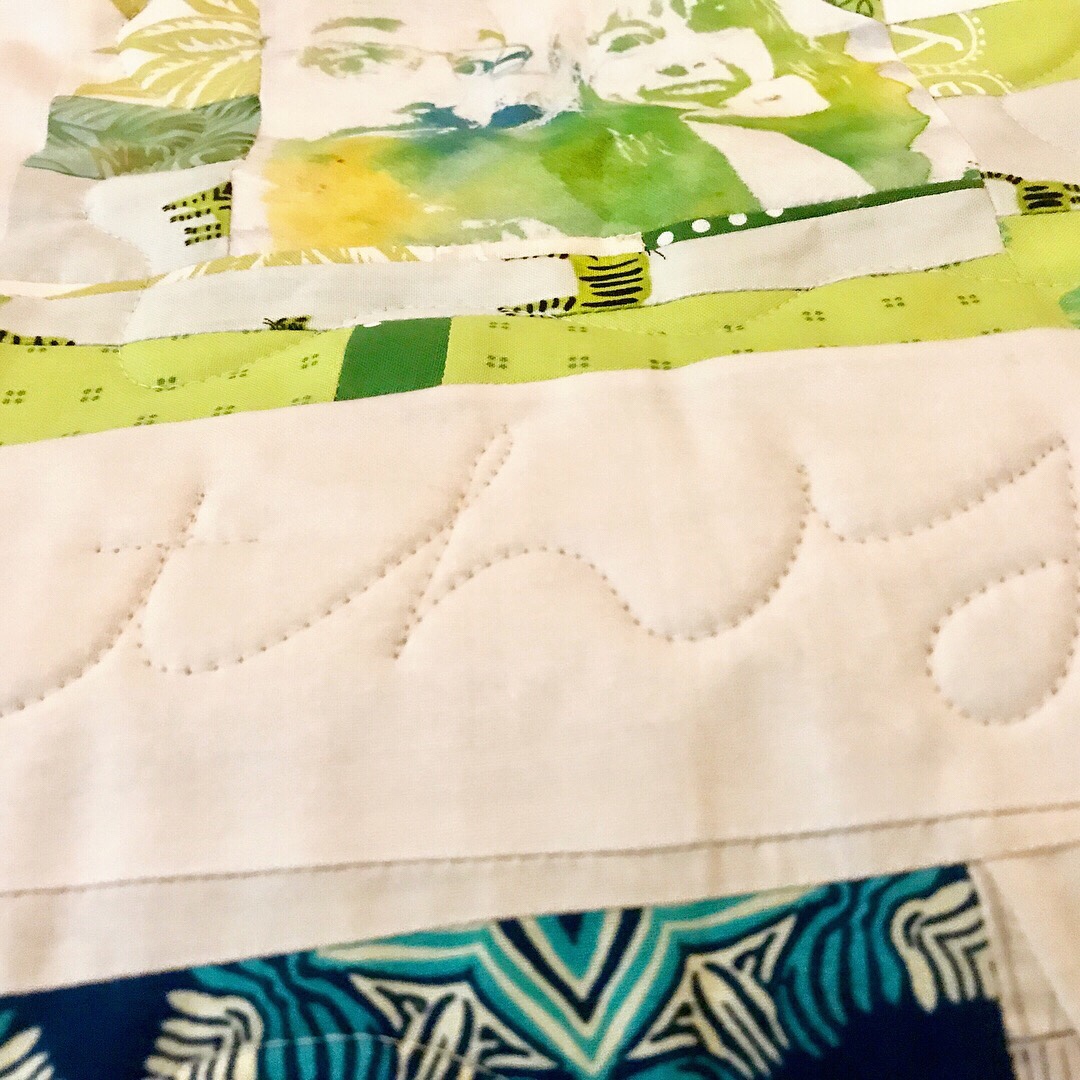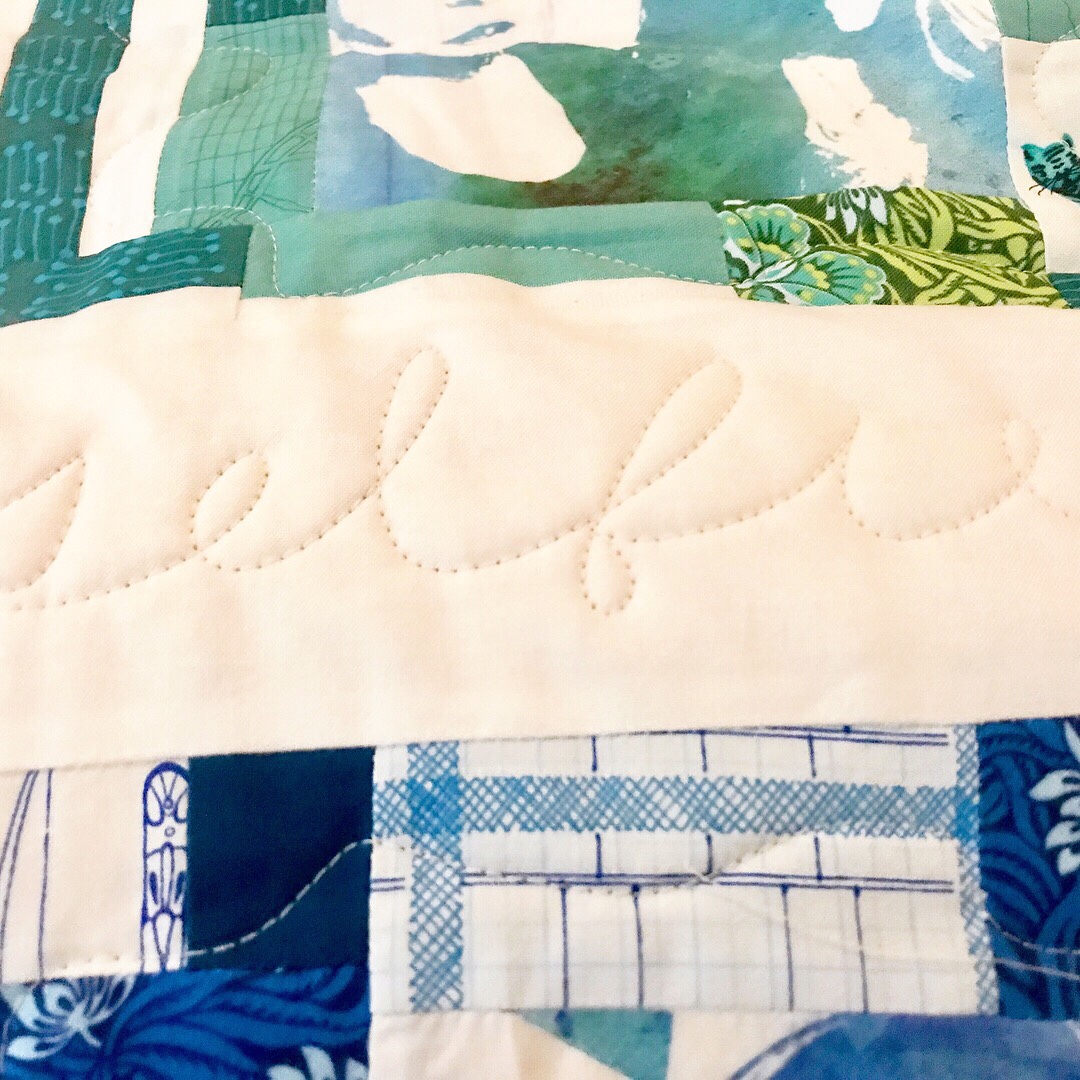 I hope to have a tutorial for the Selfie Quilt posted soon. Of course this will include information on the App I used to create the watercolor designs from the photos. All done with an App on my iPhone. Not Photoshop!! Too easy. Each block is its own little masterpiece with a water color photo design that is pieced using improv piecing. So much fun to create.