Okay blog readers, I'm happy to report that the Selfie Quilt top is finished. It went north a few days ago to Michigan, to my dear sister, Wanda, to be quilted. THANK YOU Wanda for quilting this for me!!!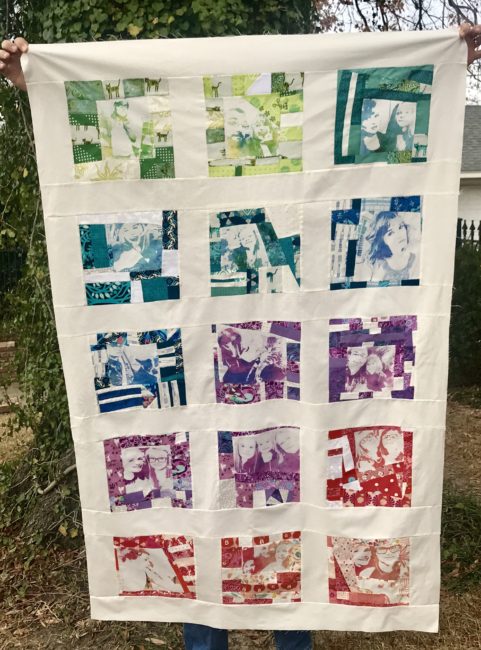 Every block in this quilt, is a different selfie photo-design.  If you've been reading this blog, you know that a photo-design is a photo that has been converted digitally to an artistic design or graphic.  I use various APPs on my iPhone to do this, rather than Photoshop.  This quilt features selfies of my oldest, Chloe. We call her the Queen of Selfies, as takes a lot of them, and really good ones too.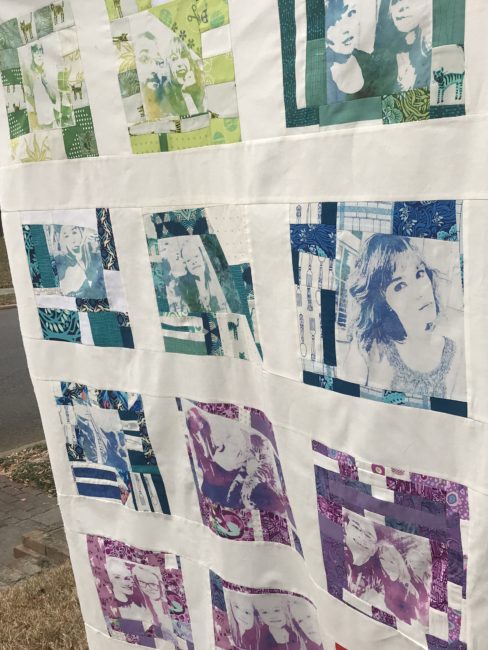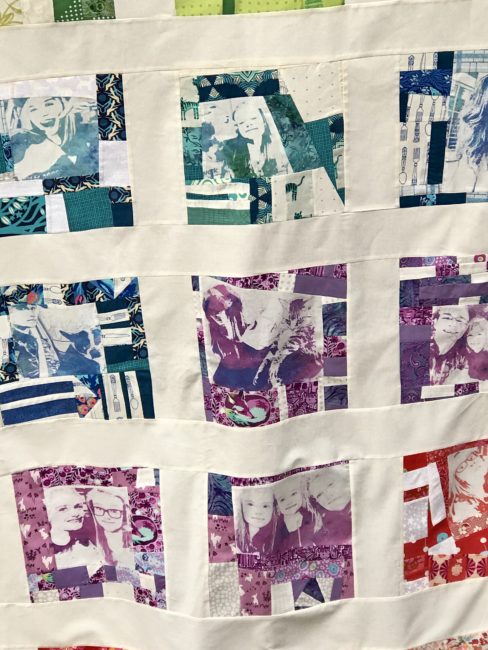 I'm sure you have a ton of selfies in your photo library on your phone, (or know someone who does !!) so now here's a way to do something creative and fun with all those selfies.  The tutorial for this quilt will be posted in early January. You can see that improv' piecing is part of this design, which I find to be ohhhh so fun.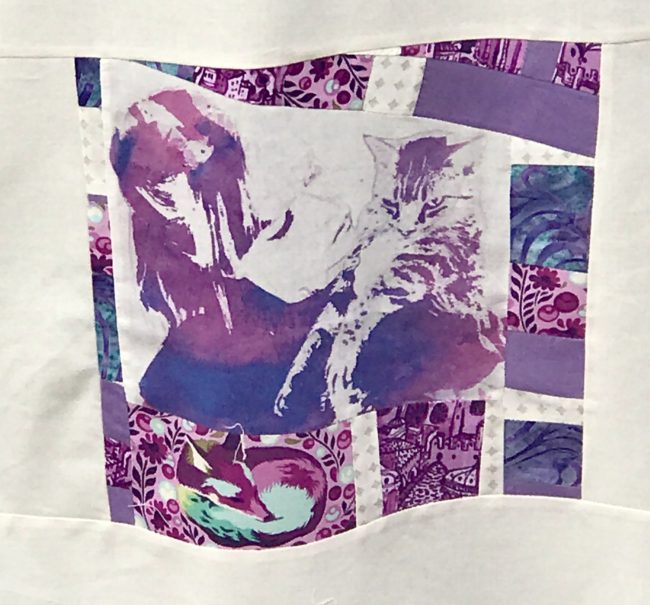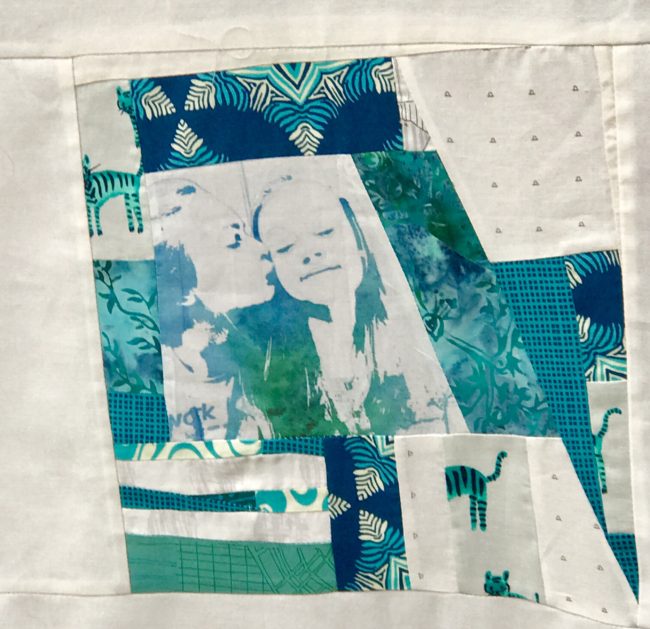 So for now, gather those selfie photos, create a folder/album for them on your smart phone( all the photo-library APPs have this feature) and "file" them all in that selfie folder/album.  In the tutorial I will share with you the smart phone APP that I used to create this photo-design as well as the quilt piecing tutorial.  It's all pretty simple, because complicated is not part of my quilting world.  This quilt is perfect for beginners, just like my other quilt, Sketches (which also uses photo-designs).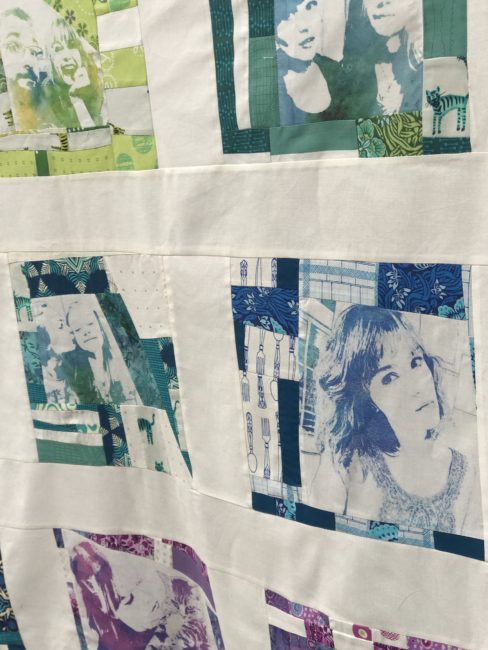 Gather those selfie photos!! Soon you'll be on your way to creating your own version of the Selfie Quilt.