Printing photos on foam board is all the rage right now.  They add a fun vibe to your decor, are relatively inexpensive, and as you guessed, there's an App to do this, so you can easily print photos from your smart phone. One I've used and been very happy with is SweetPix.  Unfortunately, they're not available for Android yet, but claim that it's in the works.  Another App is Mixtiles, but I haven't tried this one yet, as I was really happy with SweetPix.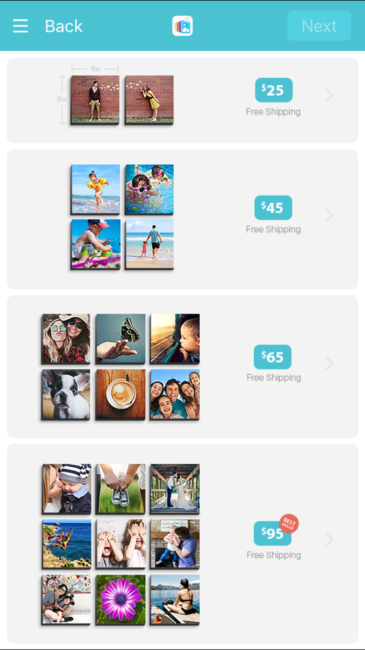 With SweetPix, you upload photos from your iPhone to  the SweetPix  App.  SweetPix will then print the photos on an 8×8 photoboard, which  can easily attach to a wall or any surface, with the adhesives provided by SweetPix.  The turn around time is pretty decent (7-10 days from when you order via the App) and it's packaged in a nice box with tissue paper. They make a great gift thanks to the awesome product, uniqueness of the product, and the packaging.  I have two hanging in my office at work, and folks are always asking about them.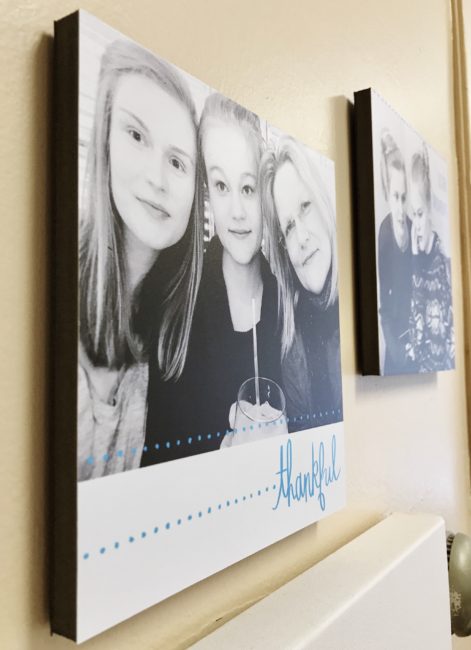 Before I uploaded the photos to SweetPix, I first converted them to black and white using the photo adjustments on my iPhone. I also added in text and a few "doodles" using the Beautiful Mess App, which is another "go-to" App that I frequently use, when I want to add a little fun to my photos.
Again, photoboards are different, make a fun gift, and soooo simple to do using an App on your iPhone. And of course, with Christmas right around the corner, now is the time to put in a few orders.